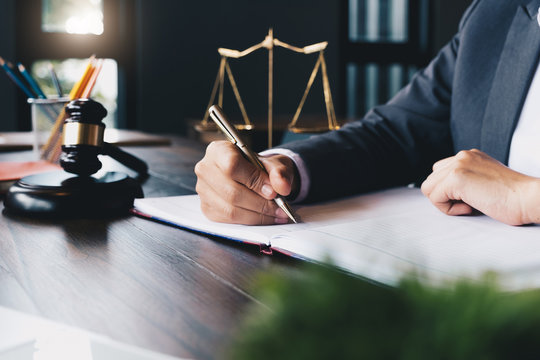 Procedural Posture
Defendant sought review of a judgment of the Superior Court of Los Angeles County (California), awarding damages and interest to three subrogee insurers, who brought suit in plaintiff's name for breach of contract arising out of a fire loss where plaintiff, a subcontractor, sustained loss. The litigants retained California class action attorney in their civil litigation matter.
Overview
Three insurance companies brought suit in the name of their insured, plaintiff, against defendant for breach of contract. Defendant had entered into a construction contract with a university wherein plaintiff was a subcontractor. During the course of construction, a fire destroyed certain items of plaintiff's equipment and material at the job site. The insurance companies, as subrogees of plaintiff's insurance contracts, filed suit. Defendant appealed from a judgment in favor of plaintiff that awarded damages and interest. The issue was whether the insurers who compensated plaintiff were equitably subrogated to plaintiff's cause of action against defendant for its breach of contractual duty either to indemnify plaintiff for fire loss or to procure fire insurance for plaintiff's benefit. The court reversed, holding that the collateral source rule did not apply to actions founded upon breach of contract because it was punitive, and contractual damages were compensatory.
Outcome
The judgment was reversed because the collateral source rule, as applied in a breach of contract action, was punitive and inconsistent with the rule pertaining to contractual damages.
Procedural Posture
Plaintiff city sued defendant information technology company, alleging fraud, statutory violations, and breach of contract. The trial court granted the company's motion to disqualify the city attorney and his office. The California Court of Appeal, First Appellate District, Division Five, upheld the trial court's ruling. The city petitioned for review.
Overview
When the city attorney, who had previously represented the company, learned that an ongoing investigation implicated the company in a kickback scheme, he took measures to screen himself from the case to the extent that it could involve the company. To maintain the ethical screen, attorneys working on the case were directed to report to the chief assistant city attorney and not to discuss the case with the city attorney. However, the court concluded that automatic vicarious disqualification of the entire city attorney's office was required because the city attorney, while in private practice, had previously represented the company, which was being sued by the city in a matter substantially related to his prior representation of the company. An ethical screen was insufficient because the city attorney was the head of a government law office under whom and at whose pleasure all deputy city attorneys served. Although the court had no reason to believe the city attorney knew of or suspected the company's possible involvement in the kickback scheme, not only the city attorney but his entire office had to be disqualified.
Outcome
The judgment of the appellate court upholding the disqualification of the city attorney's office was affirmed.