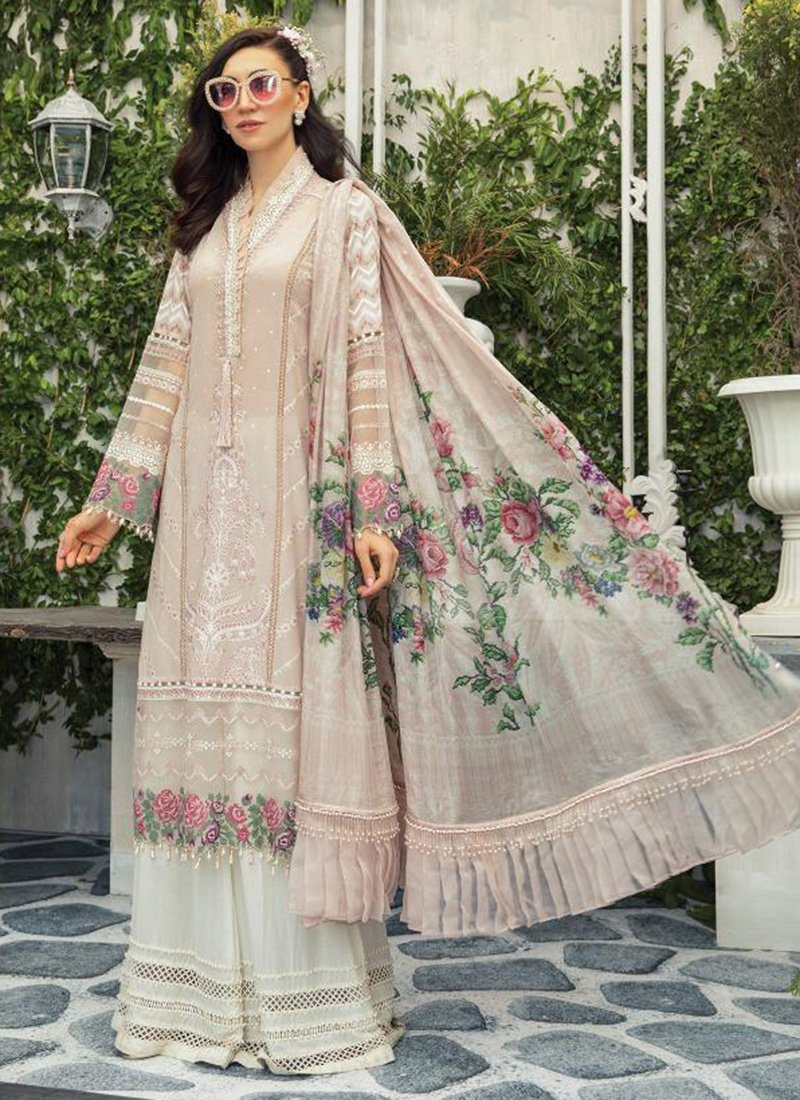 Latest Trending Pakistani Suits Designs Every Women's Loves..!!
Nowadays fashion is not about who you are it's all about what you are. The clothes that we select to wear shows one half of our personality, a dark green colored embroidered and stylish suit with flaring sleeves and sharara not only shows how bold you are from inside and the colorful patches attached to the suit will also make it clear to the whole world that how lovely you are, and this is what Pakistani Suits are made for all the women around the world. Anyone can wear the stylo kurtis with embroidered work and Pakistani salwar kameez.
Pakistani suits not only express the culture of Pakistan, but also the demographics of Pakistan and of course the cultures from the Punjab, Sindh, and Kashmir regions of the country.  Pakistani suit designs are loved by every women as it gives sense of being more fashionable and also gives comfort to women. You can also get Pakistani suits wholesale online as well as offline. It is majorly worn in Pakistan and also some regions of Punjab in India.
These are some famous and trending Pakistani suits designs that every woman would love to wear:
Sharara Suit:
The sharara suit is a beautiful example of trending fashion trends. These designer sharara suits are basic worn by Pakistani women but nowadays it is very famous in India, mainly in Punjab. Punjabi women love these sharara suits. It is thought that earlier the sharara suits were the style of Indian salwar kameez that was a famous trend in the 60s and many of the Bollywood actresses were seen wearing this in multiple appearances and movies. And now after so many years, the sharara suits are back in fashion like a storm and Indian ladies have welcomed it with open arms and loving it too much. If we go deep and talk about the origin of the sharara suits, it originated from the design of Mughal royalties, and so the sharara suit dress got famous in India with the Mughal rulers. Sharara salwar suit is basically a three-piece ethnic wear that comes with a kurta which can be in various lengths but short kurtas are preferred more, a wide-legged bottom that is known as sharara which is fitted till the knees and then a wide flare starts till the floor and the third thing is a beautiful designer dupatta. Sharara suit is usually adorned with beautiful  embroideries, stone, beads that work along with other ornamentations and accessories.
These sharara suit (pants) are usually compared with the gharara pants and they do resemble each other strongly but the minor difference between them is that the flared pants in Gharara suits are joined above the knee. Gharara suits are basically known as the common attire of Pakistani salwar kameez for Muslim women across the world. These gorgeous and fashionable sharara suits are usually worn at ceremonial occasions in Pakistan such as weddings and festivals. It is especially worn by Muslim brides as their bridal outfit .As it is becoming more famous with the time and so as in changing fashion trends, North Indian brides have also started wearing sharara suit in their wedding occasions and different functions.
Anarkali Salwar Suit:
The Anarkali suit is very famous in Pakistan and India as well. It is made up of a long and a frock-style top with  a slim fitted bottom. The Anarkali suit varies in different lengths and creative embroideries which also includes the floor-length Anarkali styles.
Anarkali suit owes its name to the fictional girl named Anarkali, who was a courtesan in the court of a famous mughal emperor named Akbar.
The following are some of the different types of Anarkali Suits that women love to wear:-
Floor-Length Anarkali Suit
Pakistani Anarkali Suit
Cape Style Anarkali Suit
Jacket Style Anarkali Suit
Layered Anarkali Suit
Gown Style Anarkali Suit
Palazzo Anarkali Suit
Churidar Anarkali Suit

Plazo Salwar Suit:
Nowadays, a palazzo salwar suit can be seen literally everywhere mostly in Pakistan and Punjab region. These palazo salwar suit are loved by every women as they are so stylish and comfortable. These were also quite popular in the 60s and 70's and are back in style in present. The maine reason why women of all age groups are wearing palazzo salwar suits and palazzos dresses is because of the style and sophistication they feel and show.
They are suitable and loved by women for any occasion like wedding, casual events or party. These palazzo salwar suit fashion is on its high peak. It gives full  comfort and gives a sense of fashionable as well. Plazo salwar suits are airy, almost flowing and it feels great against the skin.
They make you look trendy and also fully covers you. The light weight fabrics, having wonderful prints and matching dupattas that make them a preferred choice of every single women who dont want to compromise on style as well as their comfort. You can either buy a complete palazzo suit or match palazzo pants with Indian kurtis as you want and of your choice.
It's make every women look classy in all occasions. They are also perfect for a casual time out like shopping, outing or a movie watch. This is not all; you can even enjoy all the attention in parties or when formal get together, being dressed in a comfortable and fashionable palazzo suit.
There are many famous online sites as well from where you can get these suits. You can have them as plazo salwar suit wholesale as well of different and attractive designs as well.
Pant Style Salwar Suit:
Pant style salwar suits are undoubtedly a game-changer in the clothing industry. The designs of these suits are breathtaking, and  of rich-quality. It is comfortable and stylish pant style salwar suits that we can also get online. Many women in Pakistan wears these suits with pant style salwar it is also loved by the women of India because of its comfort and stylish look. It makes women look more fashionable and beautiful.
Pant style salwar suits can also be paired with different pieces of apparel like the following:
Straight kameez
Short kameez
Anarkali kameez
Jacket style kameez