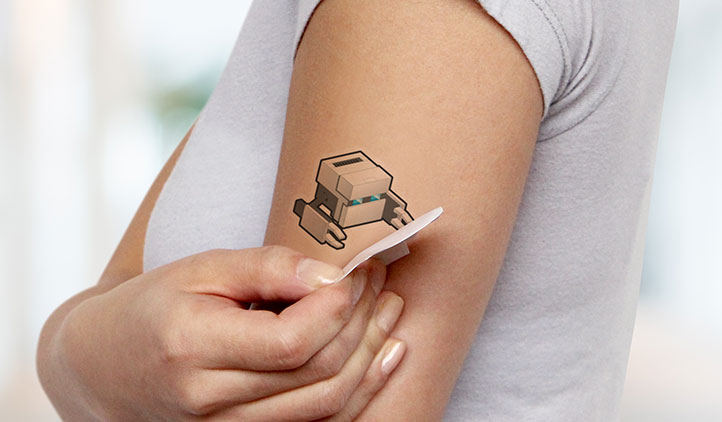 4 Reasons Why Temporary Tattoos Are Better Than Traditional Tattoos
When we look at the photos of our favorite celebrities on different social media accounts, we are flattered by their looks, style, and many other features. There are different types of tattoos on their body. After looking at those tattoos, we also develop an urge to get one. A person may feel confused about selecting temporary and permanent tattoos. Here are some major reasons for why temporary tattoos are better than traditional tattoos. Going through this will clear your confusion and you will be confident about your choice.
Easy to Apply:
You may give a second thought to the traditional and permanent tattoos as a person has to suffer a lot of pain while an artist is applying the tattoo on their skin. People can also develop an infection while they are getting permanent tattoos. While temporary tattoos are very simple to apply. You can go through the instructions and apply the tattoo within a couple of minutes. These are completely safe for your skin. You can easily apply a temporary tattoo before leaving for a party. Thus, you must look for the best quality diy temporary tattoo.
Effortless Removal:
A tattoo looks great when you have to visit an informal event like a party or a wedding ceremony. But when you having a formal meeting with your clients, a tattoo on your body may not look good. Therefore, it is suggested to choose temporary tattoos over traditional ones. You can remove the tattoo ones you are back from the party. Once you know the proper way of removal, you will not harm your skin. Choosing for temporary tattoos will also keep a clear balance between your personal and professional life. This is because you can apply and remove temporary tattoos easily.
Variety of Design Options:
Temporary tattoos are available in a variety of design options. Every time you are going to a party, you can choose from that wide range of designs. Your friends will always see a new design of tattoos at each party. This is one of the main benefits of temporary tattoos. On the other hand, permanent tattoos do not allow you to have a variety. For the rest of your life, you will have a particular type of tattoo on your skin. You as well as the viewers may get bored with your permanent tattoo.
Safe For Kids:
Kids are usually attracted to tattoos and always want to have one on their skin. Permanent tattoos are neither safe nor a practical option for kids. It may ruin their soft and gentle skin. To fulfill their need for a tattoo, you can get a temporary one for them. They will feel happy with the design of the tattoo on their skin. It will not harm their skin as the ink is safe for kids as well. Hence, if your kids are willing to have a tattoo, satisfy their needs by getting a temporary tattoo for them.